It all depends on which way the wind blows
The
Herald-Sun
ran a bit of a beat-up cut them down
storey
on Connie Paglianiti and her phobia about Plain Trees in Lygon Street. This storey has been around for years and Connie runs with it every year. Thankfully she has little support but you can never tell with
Melbourne Greens
Fraser Brindley, he is renowned for policy back-flips and selling out his constituents on policy issues.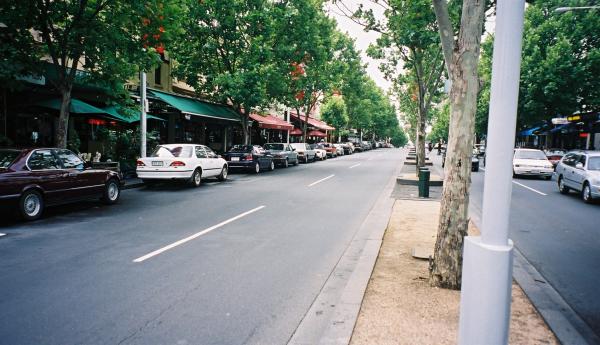 The fact is the plain trees are not as huge a problem as Connie makes out. Those dinners and cafe latte drinkers that do not like dining outdoors can always go inside and enjoy the comfort of an air-conditioned environment. It would be a surprise, but not out of the question, for Mr integrity Rob Adams to support the cutting down of 180 plain trees in Lygon Street, at considerable cost to the City, but you can never tell which way the wind blows with bamboo Rob.
The Lygon Street Traders are never happy unless there is something to complain about and the Traders' Association certainly does not represent a majority of Lygon Street Traders on this issue.
The main reason that the Lygon Street Piazza was never developed earlier is they could never agree on the design. Melbourne City Council had employed a brilliant Landscape Architect, Ron Jones, who originally came up with what I considered to be a low cost innovative development design for the site - only to find that the Lygon Street Traders Asscoiation were not of the same opinion.
Those who are interested in the Tree debate should check out Andrew Landeryou's
The Other Cheek
take on it all.